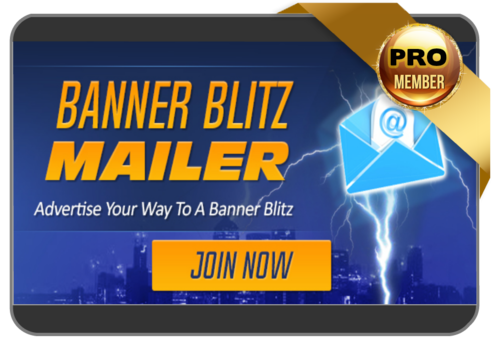 Banner Blitz Mailer is a Site Launched October 25 2019
This is a mailer with a difference
It also has
Banner Blitz Advertising Feature
How It Works
The Banner Blitz Advertising Feature is both a banner advertising feature and a reward system in one.
The way that it works is that in order to advertise your banners here, you need to be an active member.
There are two ways of winning as follows.
1) Each month we will pick a number of days and then the system will reward 5 members that send out an email that day and give them Banner Blitz Square Banner Impressions.
The higher the site's activity the more days that will be chosen and the more impressions each member will win.
2) Keep an eye out for Coupons. We give away coupons for Banner Blitz Square Banner impressions from time to time but the only way you will know is by either logging in and checking the My Coupons page or by reading the emails as we send an email when we add one.
Check it out – if you want to join click the banner